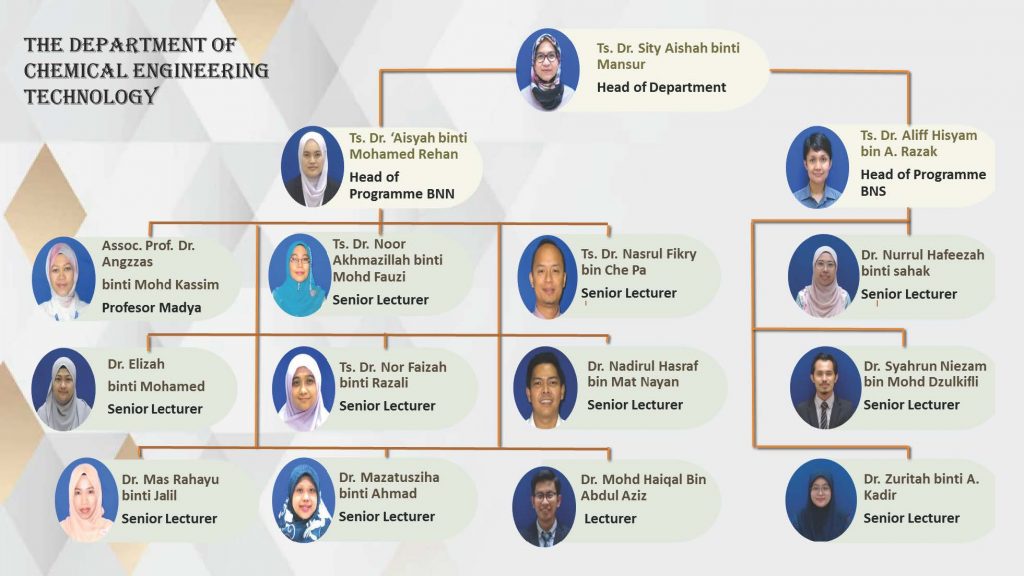 Department of Chemical Engineering Technology was established in 2012. At present, this department offers a program namely Bachelor of Chemical Engineering Technology (Biotechnology), which has been acreditated by Board of Engineers Malaysia (BEM) for SIX years. Our primary mission is to produce professionals in chemical enginering technology and biotechnology. 
The department has been relocated to UTHM Pagoh Campus, which provides a convenient learning and teaching environment to students with excellent facilities. With 10 academic and 3 supporting staff members, department members strive on continual improvement in 'laboratory facilities' and 'teaching and learning', as well as extensive research in chemical engineering technology and biotechnology.
In achieving an excellence of bachelor program, our curiculum structure and hands-on activities relies on the following Programme Educational Objectives (PEOs):
Practice in chemical engineering industries with emphasis in biotechnology
Lead in activities related to Chemical Engineering Technology
Demonstrate professional and ethical traits in a globally competitive world.